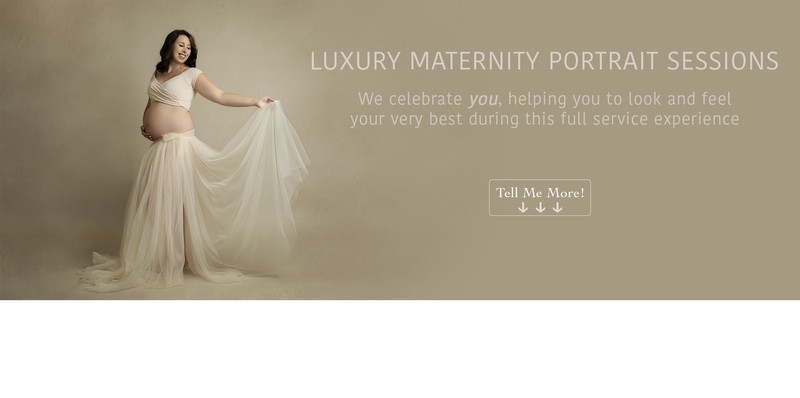 Get Our FREE Must Have Guide to Documenting your Baby's First 30 Days at Home
CELEBRATE CONNECT EMPOWER INSPIRE
Pregnant: adj. ; 5. "of great importance or potential ; momentous" dictionary.com
We call it pregnancy because, when pregnant, we are full of expectation of greatness and potential. Who will this little one be? What great things will they do? Who will YOU become because of this tiny person?
This is a moment that for many women, happens only a handful of times at most.
Why not celebrate that with amazing portraits that you will enjoy and treasure forever?
We want to pamper you and help you connect with this special time. We want to help you immerse yourself in this moment and relive its beauty each and every day.
We Believe
Every life is precious
Confident People = Strong Families = Strong Communities
We have the responsibility to help others feel confident by treating them with kindness, encouragement, and respect; loving our neighbors as ourselves and inspiring others to do the same
Your life matters and should be celebrated every day. You deserve to live your "Joie du Vivre"
It's our mission to help each of our clients to truly and deeply feel treasured and celebrated through amazing service and beautiful art that helps them to reconnect with the most amazing parts of their lives. We are making our communities better, one portrait at a time.
Our Full Service Portrait Experience
Inquiry Call. Our session experience starts before the session when you contact us for booking details. We will spend time with you on the phone, getting to know each other and creating a vision for your session and for how you will want to enjoy your finished portraits in your home. (That's when the real celebration happens! When you have your beautiful artwork to view and bring you joy everyday on the walls and desktops of your home.)
Wardrobe and Planning Consultation. Once you are booked, we expand on that call with an in person session planning and wardrobe consultation. You'll be able to view the available gowns, outfits, and props and finalize colors and set ups, and talk about any wardrobe items from home you may want to include, so that we have a variety of looks. While we are together, we will also review the presentation options for your portraits, such as custom wall art finishes, albums, and treasure boxes.
Session Day. On the day of your session, you will feel like royalty as you are pampered with available hair and make up services as our gift, up to an hour and a half shooting time including at least three looks, access to our wardrobe of gowns, fabrics, and accessories, and the attentive care of our cheerful staff. As always, you are free to include loved ones in your session at no additional cost! (Just let us know on our planning call who you would like to include in your session.)
The Big Reveal. The next step is our exciting cinema style design and ordering appointment, where we will present the portraits we've captured and guide you through the process of creating beautiful artwork from our wide variety of styles and finishes to find just the right fit for your home, lifestyle, and decor. Let's decorate your home with love!
Art Day! The day your art arrives is the best part! We will beautifully wrap up your art for pick up in our studio and we include home delivery on large art pieces within Collin County! For out of town clients, we offer direct to home shipping service with a small fee.
Beyond Your Initial Experience
Our studio specializes in custom maternity and newborn portraiture, because we believe that every life is precious and deserves to be celebrated from birth. However, our skilled staff is equipped to artfully handle all your photographic needs and offer generous benefits to our loyal clients including our very popular first year baby plan. We want to be your photographer for life!