Family Fun
Texas is known for its effortless intertwining of city-chíc with rural charm. Raising a family in the Dallas / Fort Worth area allows you to expose your kids to the best of both worlds. You can choose your lifestyle - live and work in the city and play in the country, or live on a farm and work from home with all the city amenities you could want, just a little drive into 'town'. Four Fillies farm is the perfect example of this: Four Fillies is a family run horse farm in Denton County, about 20 minutes from McKinney in Pilot Point, Texas, Four Fillies offers the public riding lessons and ranch style special events such as birthday parties hosted by owners Chuck and Tiffany, so city slickers can have a taste of the ranch life and families can get the full range of Texas living.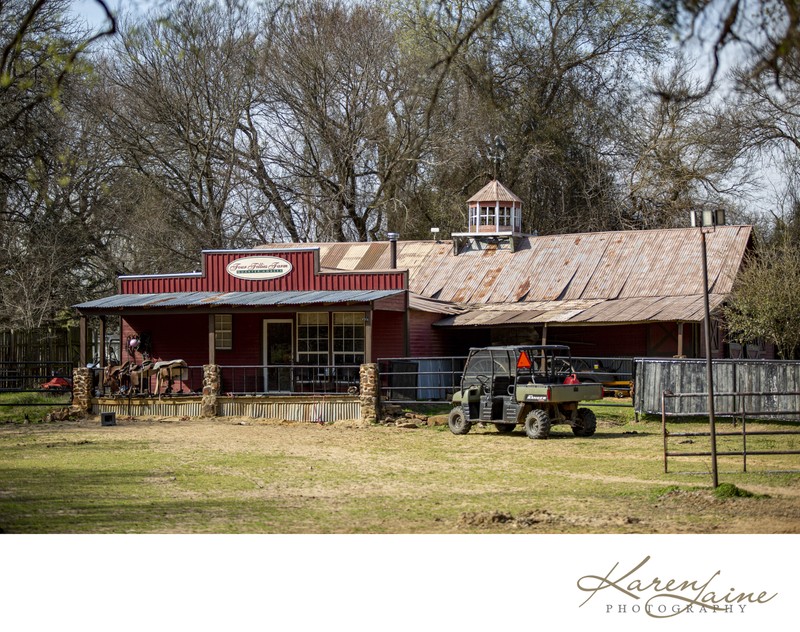 My five year old granddaughter, like many girls her age, is obsessed with horses. She has dreamed of riding a horse for a while now, so my daughter planned a birthday party at Four Fillies. We stepped out of the car at Four Fillies to the scent of a camp fire. We were greeted by two friendly and easy going old ranch dogs who were happy to just lie around by the fire and watch the kids. Soon, Chuck began to lead a couple of seasoned horses out to get them ready for the fun. As he did this, he spoke to the excited kids about the horses. The highlight of the day, of course, was the horse riding. I was surprised that the kids were actually allowed to hold the reigns themselves, rather than have the horses led while they sat in the saddle. Chuck walked the short path encircling the party area as the two horses and their passengers followed closely behind.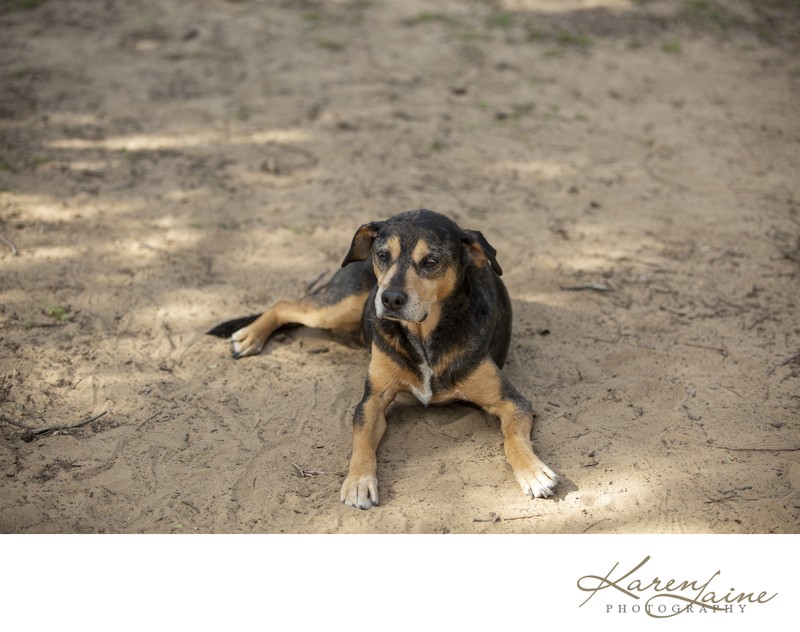 Though he was not physically touching the reigns of these docile animals, Chuck was in complete control of them. My grandson, a very cautious seven year old, was a bit nervous once up on the horse. He began to say, "I'm scared. I don't want to." I reassured him that he was fine and I was close by, and Chuck backed me up by also calmly reassuring him. As they went around the first time, the horse in front of my grandson's horse got a little annoyed at the one my grandson was riding for following too closely, and the horse balked a little. This got Liam's horse to veer off a bit.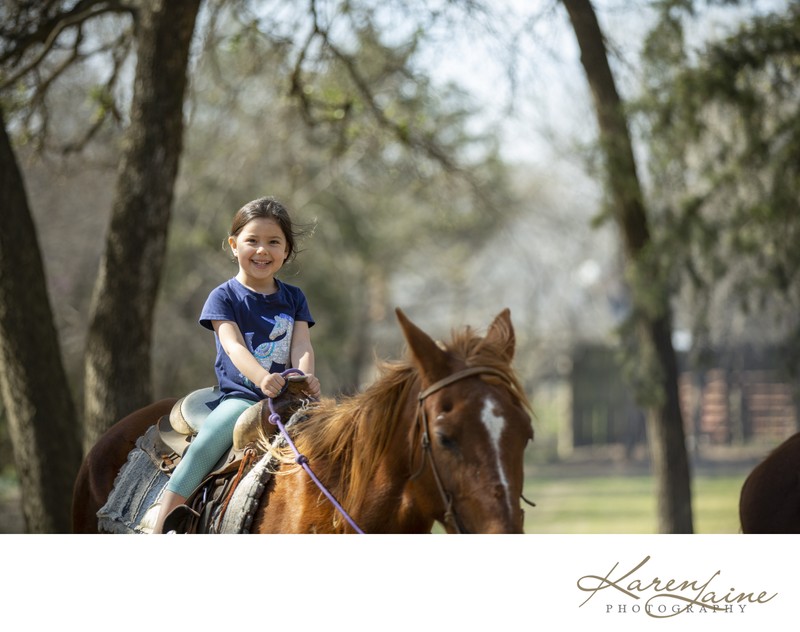 With younger, less seasoned horses, this may have caused one to rear up, but I was not only impressed with how the horses responded, but with how Chuck responded. He calmly took control and redirected the horses, and when my grandson panicked a bit over the situation and probably would have attempted to bail if he had been big enough to do so on his own,Chuck told my grandson, "How about I move your horse up to the front by me?" Liam agreed and the ride continued. This was so valuable to me, because our little Liam really needs those opportunities to overcome his fears and learn how much fun and empowering that can be!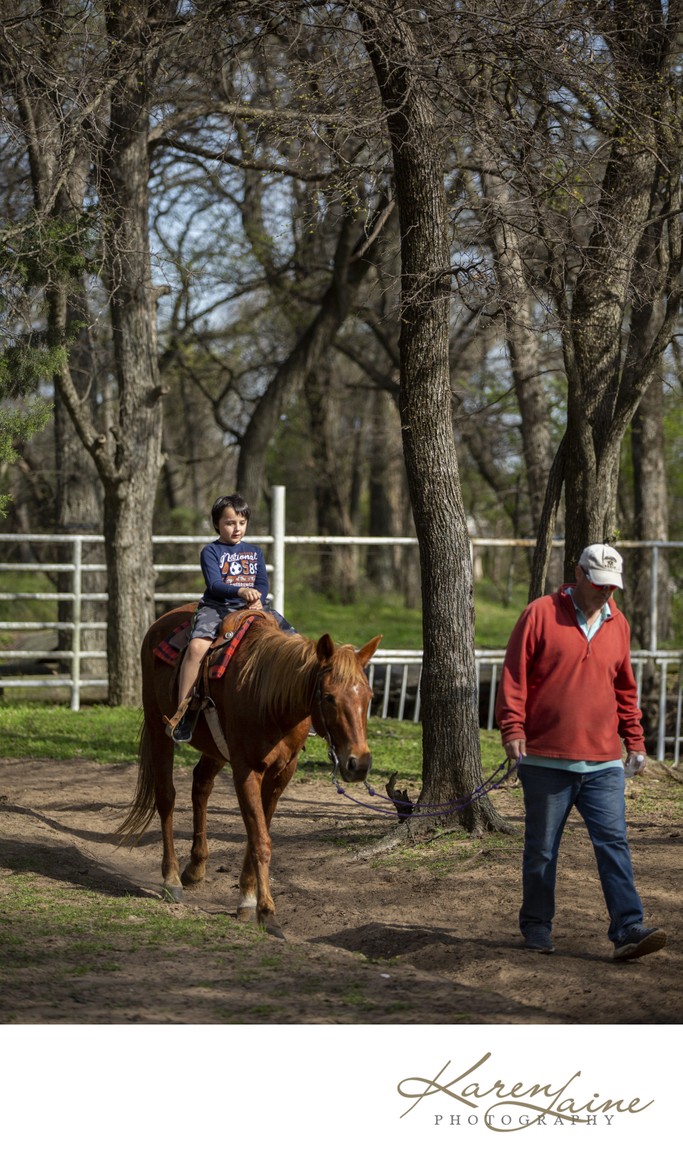 After the rides, Chuck led the kids in a scavenger hunt for "gold" (hidden painted rocks). Then we roasted hot dogs on the fire, had unicorn cupcakes courtesy of my very creative daughter, and opened presents around the fire while the ranch dogs looked on. We had one very satisfied little cowgirl who is still talking about her party where she finally got to ride a horse.
We will probably be spending more time in the future at Four Fillies, as our little cowgirl would very much like to continue the adventure with riding lessons.